The website needed a relaunch, redesign and just plain ole spiffin' up.
If we are friends on Insta and Facebook, you've probably heard about Bart's not-so new anymore business. He offers business strategizing, branding and marketing … and he has been super busy from day one. I finally got to steal him away from his clients for a bit and work his magic here on the website relaunch of melissalewisart.com.
There are quite a few new features I think are important to go over with you.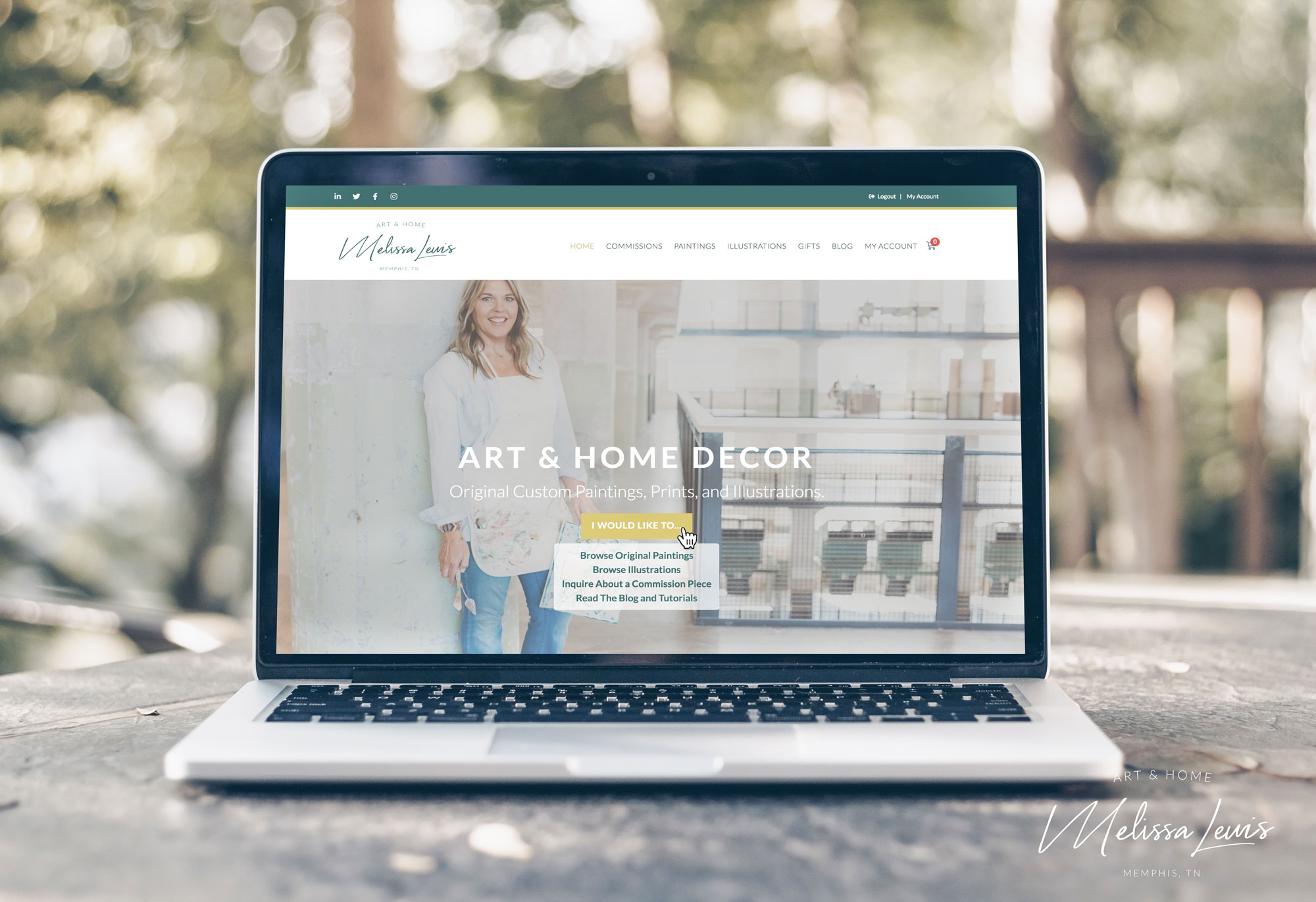 You can get exactly where you need to go as soon as you land on the home page.
This is for all my busy peeps who just don't have time to waste browsing around and admiring all the pretty things. You know what you want so let's just get you right to it. You can now easily access my original paintings and illustrations pages. You can go directly to the commissions page if you're interested in having a fully customized piece of art. And, let's not forget about the blog for all my creative friends here.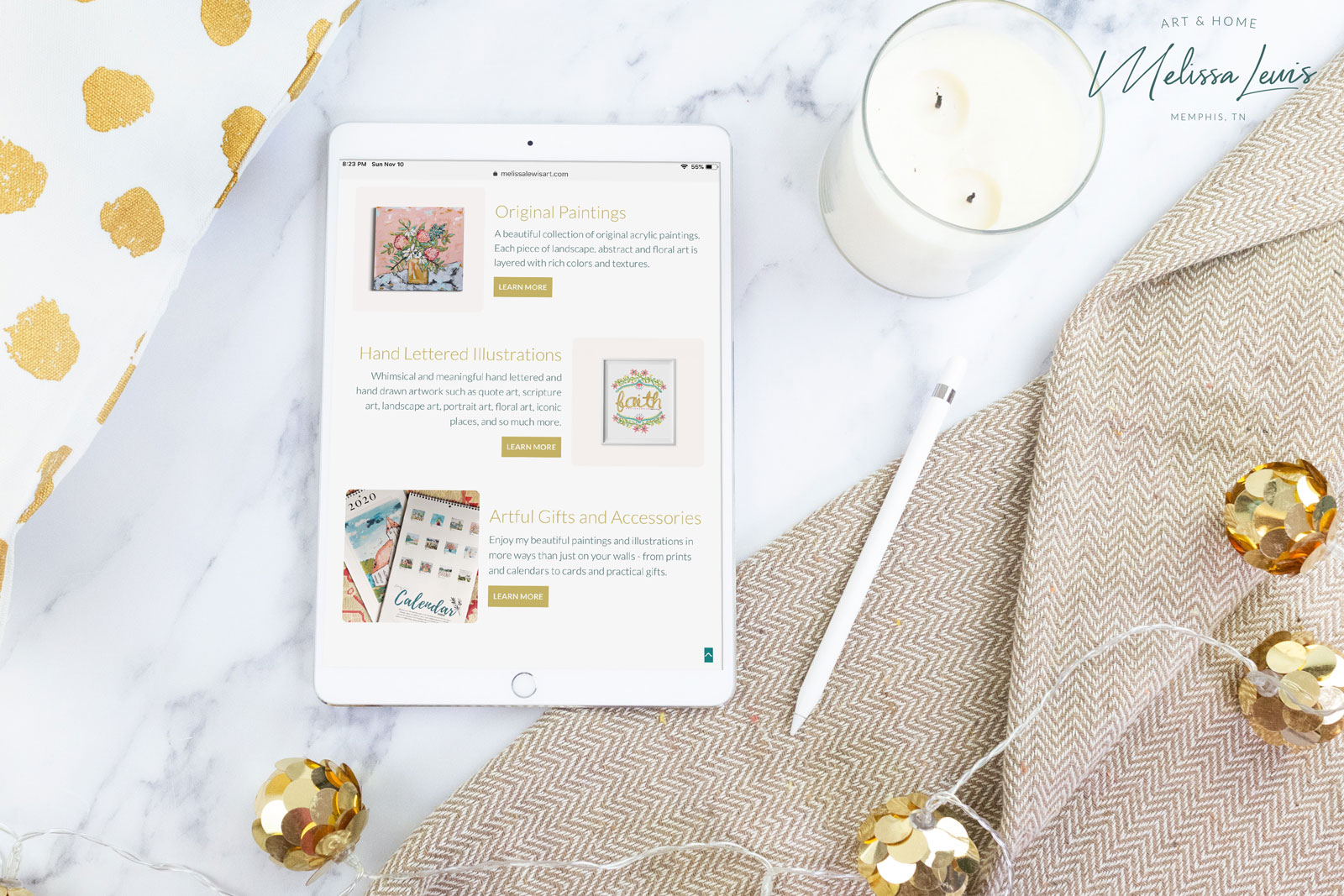 If you've got more time to scroll, you can read a bit more of what all I have to offer on the website.
Everything is much more organized for you here as well. In addition to original paintings and illustrations, we've added a new section for "Gifts".
This is where you'll find the new calendar, any Holiday and Christmas prints and gifts, and other fun things soon to come.
I'm so excited for the new organization here on the website in addition to it's beauty!
Having all my offerings more streamlined has actually caused me to feel even more creative. You'll be seeing new holiday painting videos here for my artists and creatives as well as Christmas Art in the shop. It's going to be a fun time ahead as we go running into the new year.
And I honestly wouldn't be able to do it without having the most encouraging and supportive friends and community here. I keep wanting to go just a little bit harder, offer a little bit more, and create even better.
Thanks so much to Bart for this beautiful website. If you have a business, big or small, check out King Creative. The are doing big things over there! And also a big thanks to Tiffany Sharp Photography for the awesome photos. If you live in the Mid South area and are in need of a photographer, she's your girl!