I wanted to share with you three tools to help you crush it this year and accomplish your goals and creative dreams.
I am a planner girl! For the last few years I've used the Erin Condren planner and I love it. However I was wanting a way to not just keep up with appointments and dates for me and my family, but also a way to manage my time for my business. A way to prioritize my tasks and projects to accomplish some goals I have set for a successful year.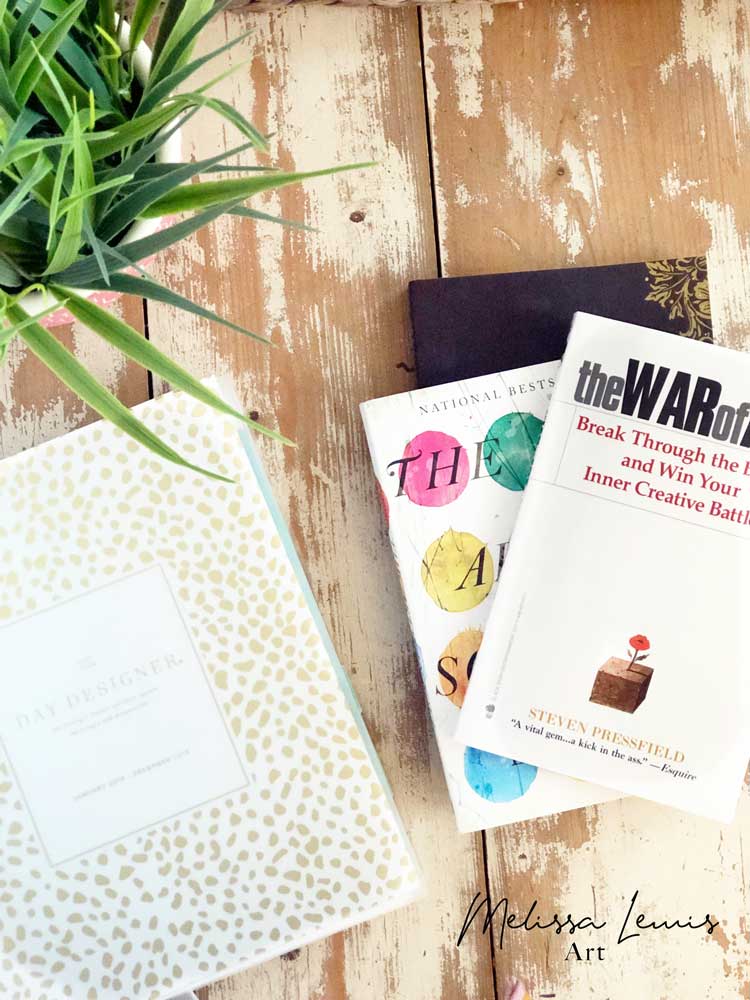 The first way to crush it this year and accomplish your goals and creative dreams is having a tool to help you take steps toward your goal.
After learning about the Time Blocking Method for scheduling out your days, I decided I wanted an hourly daily layout. I'm a research girl for sure. So after scouring the internet for all the different kinds of planners I landed on the Whitney English Day Designer. You can find them at Target and also on Amazon.
I did a Live video explaining how I use this planner using time blocking as a way to record and accomplish the goals and projects I have set to help ensure a successful year.
PS… I used a different and new tool for the recording and it ended up recording me sideways. Oops. Just another example of here of how things don't have to be perfect, just done! You're welcome friend.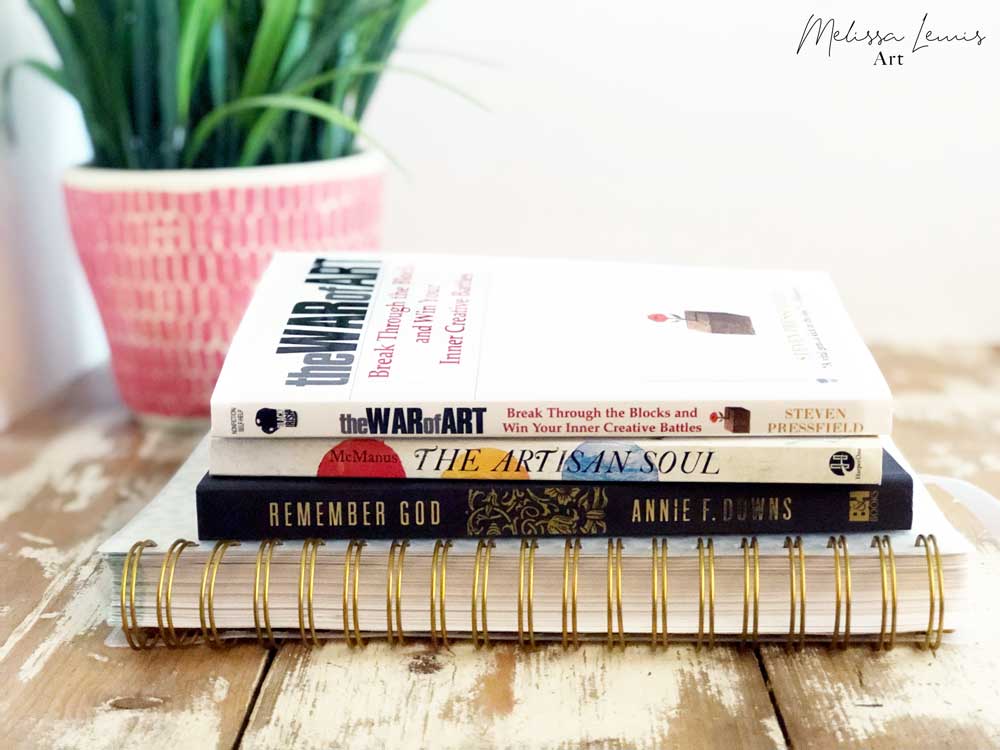 The second way to crush it this year and accomplish your goals and creative dreams is by reading inspiring and resourceful books.
I Plan On Reading These To Help Me Overcome My Creative Blocks
I also ordered a few books that have been on my "Must Read" list. Both of these been recommended highly by other Creative's, Business Owners and Entrepreneurs.
I just began reading The War of Art by Stephen Pressfield and I can tell already it is going to be so good. I got really excited about reading this one when I saw even Beth Moore had recommended this as a "life-changer" to someone who was struggling with something in particular.
Next up is The Artisian Soul: Crafting Your Life Into A Work of Art by Erwin McManus. I mean I know you're not supposed to judge a book by its cover but … gah! This one is GORGEOUS for this lover of all the colors!
Erwin McManus is an author, teacher, and founder of MOSAIC in Los Angeles In this book he "pens a manifesto for human creativity and the beginning of a new renaissance." In this book he talks about how creativity is directly tied to our spiritual life.
I'm just starting to dive into both of these. Have you read either of them?
I'll come back here and let you know how they were, which I'm sure both will be amazing. If you haven't read them and you want to, let's read along together. Let me know either in the comments or leave me a direct message on my Facebook or Instagram. I'll do another LIVE and we can chat about them.
Bonus…
I also shared another book in my Facebook Live that isn't a book about creativity or business, but about being in a period of waiting on God. I read Remember God by Annie Downs a few months ago after meeting her at a business conference and it's a great book about the realness of when God isn't answering a prayer in the way or the timing we might like. I've been in that season several times, for both short periods of time and for long, excruciation periods of time. It's a great read for even when we are working on building a business or trying to meet certain goals and knowing that we sometimes need to just wait on God's perfect timing.
Don't forget to let me know if you've read any of these books or if you are going to read a long with me by commenting here or shooting me a message on Facebook or Instagram. I can't wait to hear what you think about them as well!
*This post contains affiliate links*
*P.S. Pinterest lovers – Save this to your favorite inspiration board!