February 2019 screensaver and print download is here. Enjoy this hand lettered bible verse art print and desktop and mobile wallpaper.
I'm continuing with the them inspired by my word of the year for 2019, ABUNDANCE. This month I've hand lettered another favorite scripture to inspire you for the February screensaver and print download.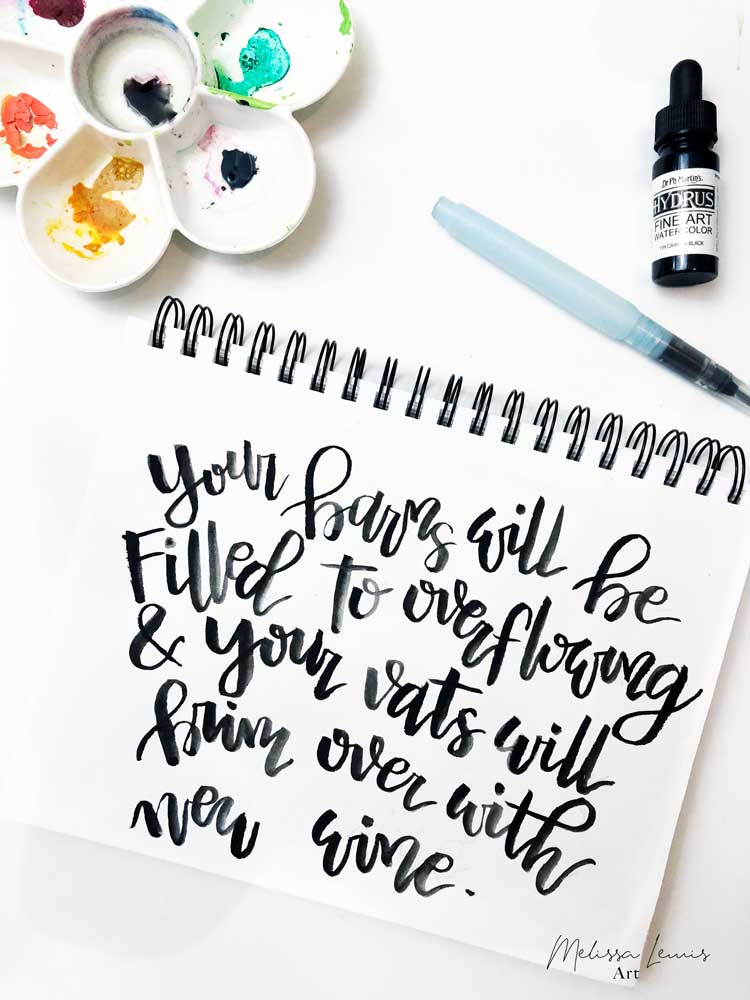 When I think of abundance, I'm not at all implying that I want loads of material things.
But instead living each day focused on God's purpose and on bringing him glory instead of me.
Then we will live in abundance! God has abundance waiting for us… abundant joy, abundant peace, abundant grace… abundant blessings. I want to live my life each day expecting this. Not living in fear and definitely not worrying about not having enough or being enough. But living my life in the fullness God has prepared for me.
How about you? You with me?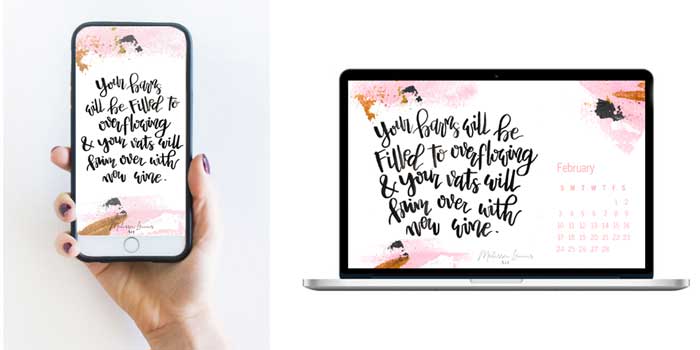 Download your February 2019 screensaver and print download.
Enjoy it for your phone, iPad or desktop! Print an extra print and gift it to a friend.
April 2019 Screensaver and Print
*P.S. Pinterest lovers – Save this to your favorite inspiration board!