I've got the ultimate gift guide for the creative kid friend in your life!
If you've got a kid that has an interest in art and craft's, I've got you covered!
Here's the deal, as an artist and creator of things myself, I do take the tools and supplies I use seriously. I've been doing this for a while now and I've learned where I can get away with the cheaper stuff and what area's I know that quality really is key. So if you want to encourage your budding artist, the things they use to create really do make a difference.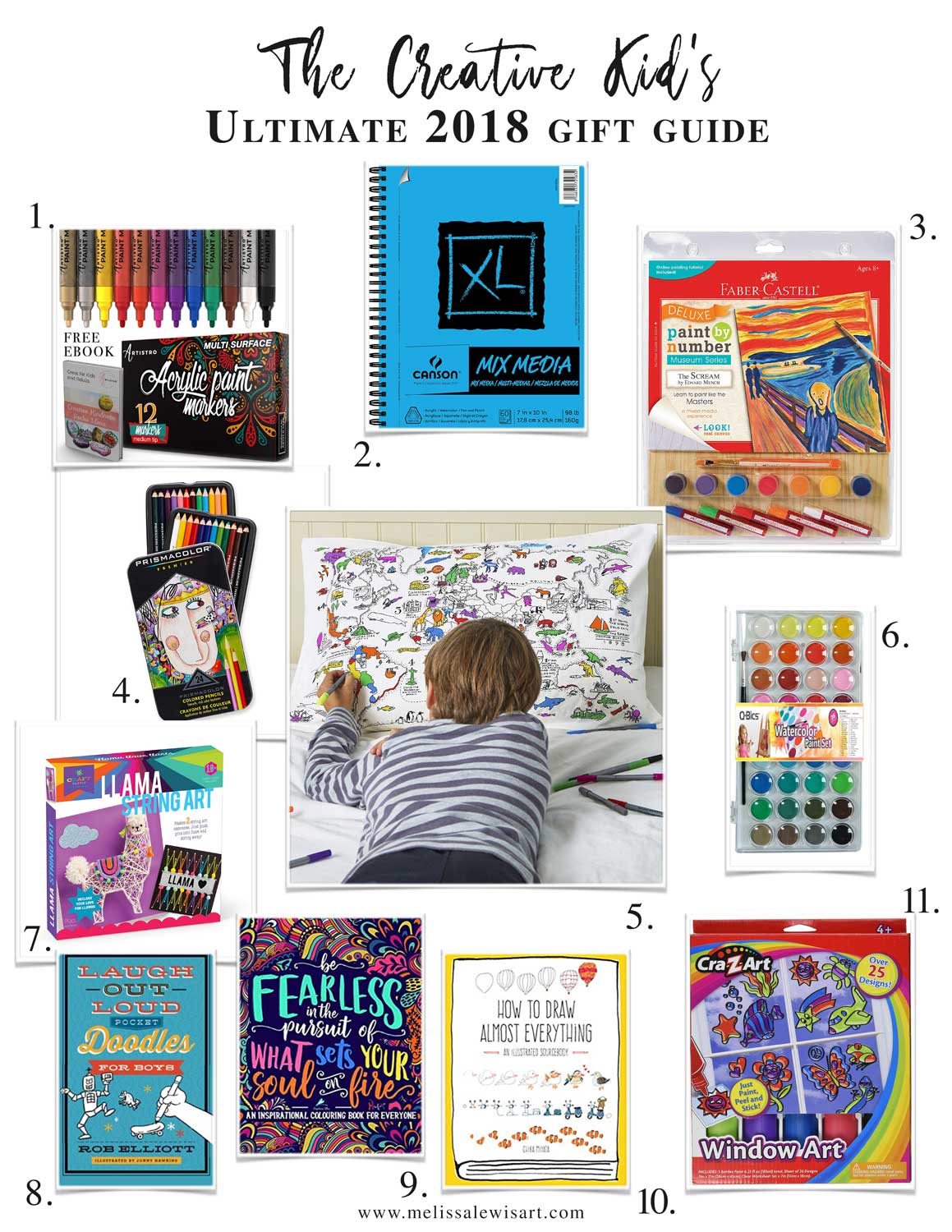 I've also got a kiddo who really has shown great interest in art. When they are younger of course, we encourage coloring books and construction paper and you just don't know if they will develop a love for creating or not. But now that my nine year old has joined the art club and chooses to spend his free time painting and crafting, I'll encourage it the best I can.
So here we go, my ultimate gift idea list for your creative kiddo!
So there you have it. My ultimate gift guide list for your little guys or girls that like to create! If you have something you don't see here that your budding artist loves, let me know! I'd love to add it to the list.