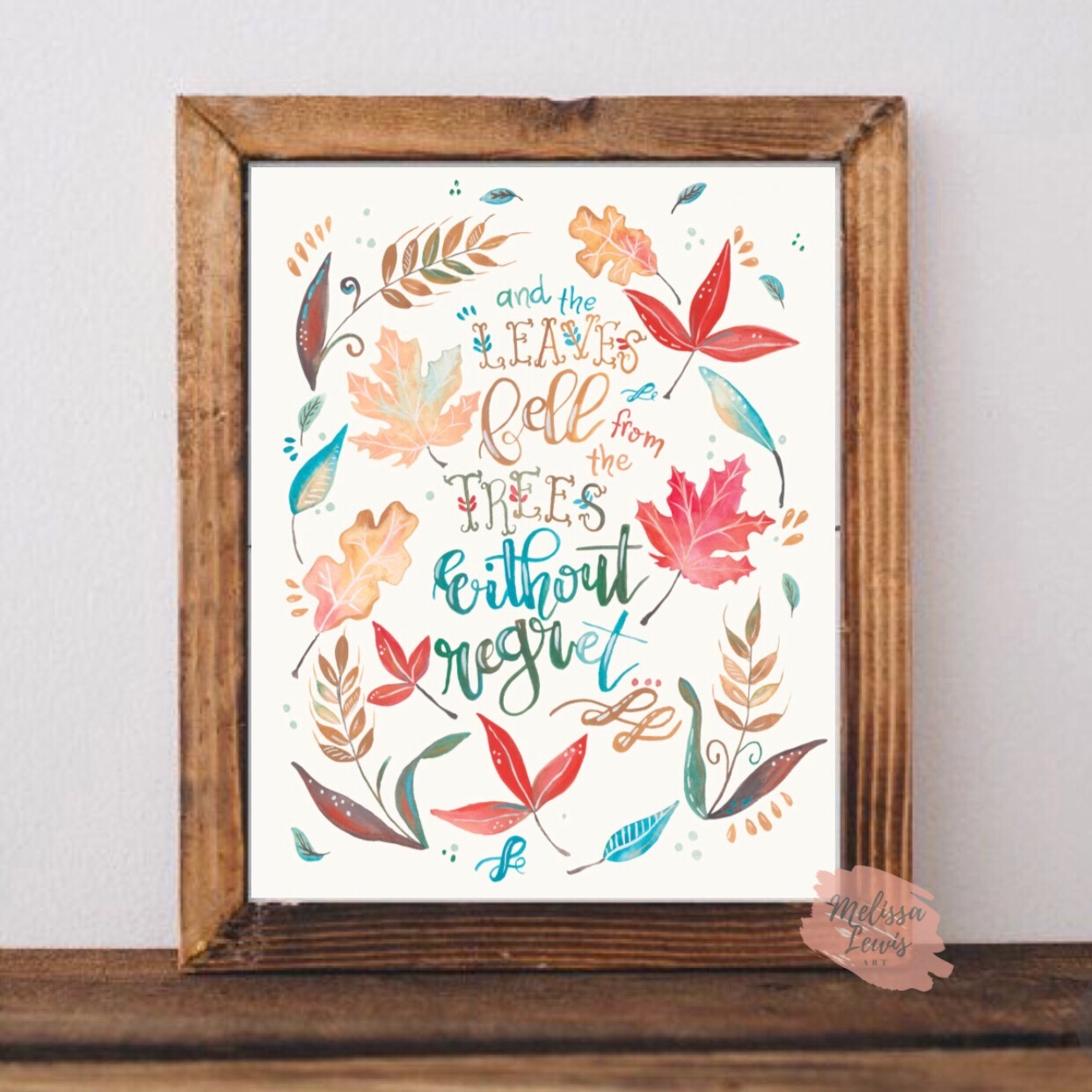 Y'all… Fall is heeeeeerrrreeee! Who wants a free gift?
I am so excited, I absolutely positively love this season. To me, Fall is family, cozy and warm together, laughter and smiles. Oh and don't forget pumpkins and pumpkin spice!
Fall is the beginning of the holiday season so it's that exciting anticipation of what's to come.
In honor of my beloved Fall, I'm giving away this watercolor Fall Leaves print. I love the whimsical colors and hand lettering in this illustration.
Download this print as my gift to you. It comes as an 8 x 10 and can easily be modified to a 5 x 7.