There are a couple of must-haves for your studio when it comes to art supplies and tools. I'm sharing with you 2 tools every artist needs in their studio right now.
Just like every artist has their own style, they also have their go-to tools they use in almost all of their art to create the look they have become known for.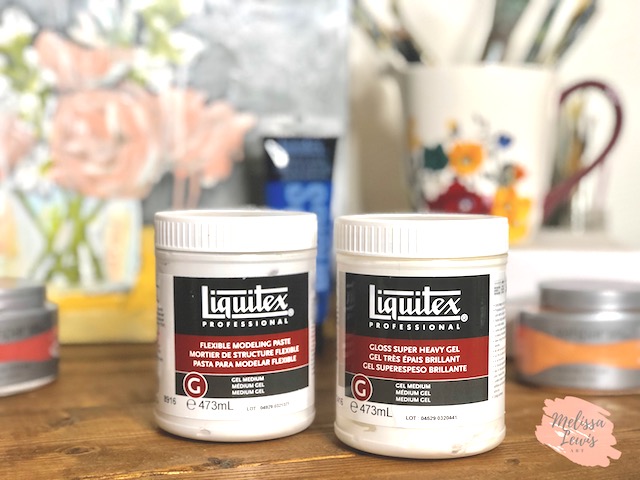 These two gel mediums have become my absolute favorite's!
I don't feel like you have to use expensive brand name art products to create a beautiful piece of fine art. I also use various types of paint in my work. However I've learned certain methods for creating that certain oil paint look or for adding more texture in art. Therefore, these are my 2 tools every artist needs in their studio.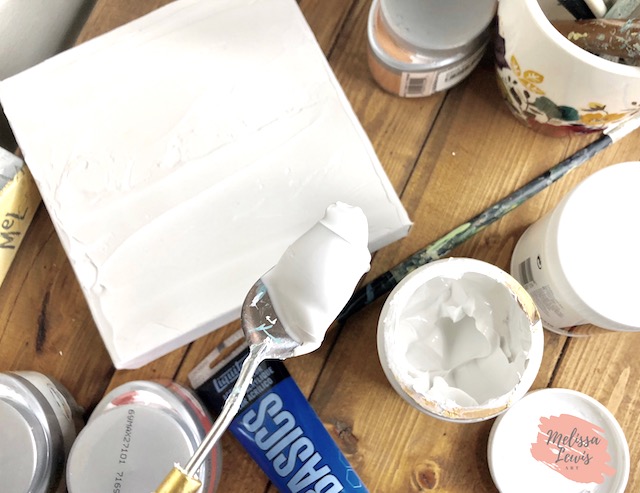 Even if you don't currently include texture in your art it's fun to experiment with different types of mediums to see where they take you. You might find you like working with a heavier body of paint. For me it allows me to create more fluidity and interest.
There are two different types I always have on hand for adding texture in art:
I like to use the Gloss Heavy Gel mixed with my paint color when I paint using a paint knife. It's easier to work with the paint and add layers without having to wait for each layer to completely dry.
The Flexible Modeling Paste I like to add as a base layer to my canvas before I begin painting. I do this using a palette knife. I use this method when I'm mostly painting with brushes. Really it just depends on what type of mood I'm in that day.
In this video, I demonstrated exactly how I use each one of these art supplies.
Both types of gel mediums are super easy to use and many artist use these two to achieve the look of an oil painting when painting with acrylic paints.
You May Also Like These:
Christmas Painting: How to Paint A Christmas Nativity And Manger Scene
My All Time Favorite Tools For Artists
PIN THIS IMAGE & SHARE IF THIS POST WAS HELPFUL TO YOU!