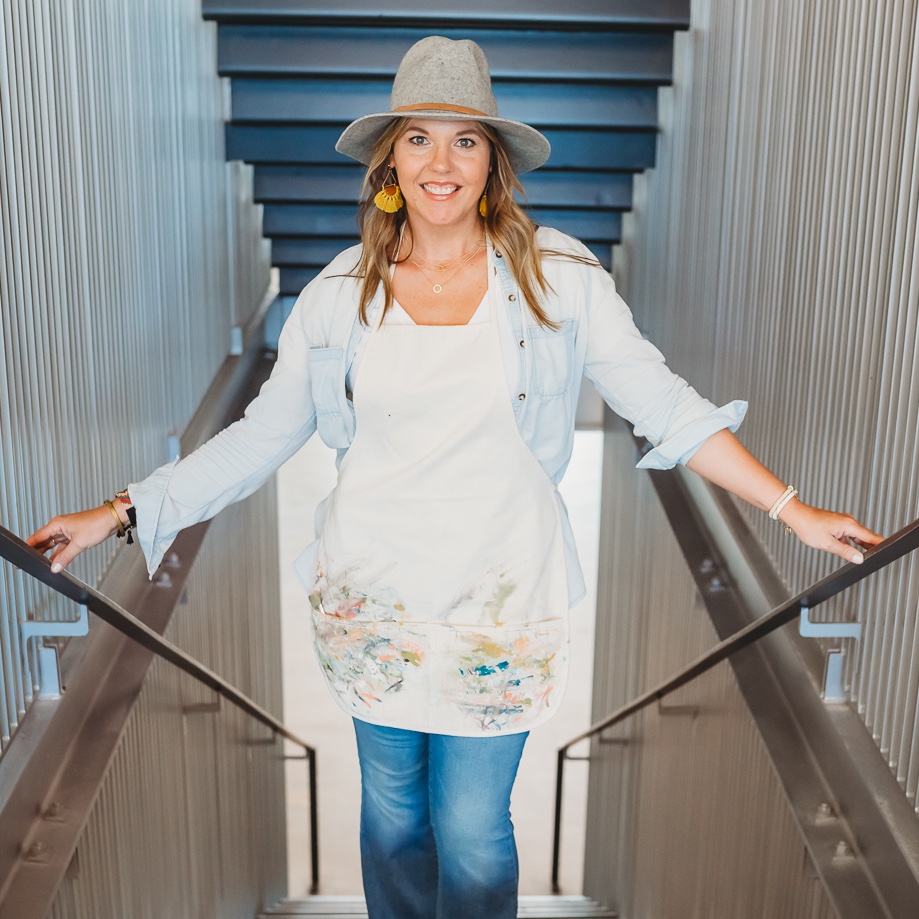 Hey there, I'm Melissa Lewis
I'm a wife, a mom and a creative girl born and raised in Memphis, Tennessee. Together with my husband Bart, we lived briefly in the Midwest and then in Texas before moving back to my hometown in Tennessee which only strengthened my appreciation for the Southern way of living.
We now have three beautiful boys that God brought to us through adoption, Brennan, True and Hayes.
I began my creative career almost as soon as Bart and I got married back in 2003.  After getting my degree and working in a cubicle, I met Jaime and she taught me everything she knew about faux finishing. We quickly knew we were meant to be business partners and created Off The Wall Home.
Obviously moving away caused me to go on a bit of a hiatus. And now having two toddlers running around I get to balance my time that I spend working outside of the home.  This led to my creative journey with painting original art.
Through painting I've learned to trust the process of creating and the challenge to let go of the fear of making mistakes, because the mistakes will lead to an unforeseen beauty.  Painting has been a tool that God has used to help me learn to live free.
My greatest desire is for my art to be an experience for others, to evoke feelings of fond memories and to bring a sense of hope for what is to come.
I so enjoy writing and sharing fun tips and ideas on the blog and chatting with you on my Facebook page and Instagram.